Welcome!
Leicester Spokes is social cycling group that was established in 1983. We offer bike rides up to 3 times a week on Wednesdays, Saturdays and alternate Sundays. We also organise weekends away including cycle camping trips and cycle tours.
Every Wednesday evening we offer a ride of about two hours, starting from the shops on Western Boulevard next to Bede Park at 7pm and ending at a pub within 2 miles of the city centre. This is a moderate paced ride of about 10mph that visits villages around Leicester, about 15 to 20 miles in length.
Every Saturday we offer a faster ride of at least 30 miles at about 12mph, starting from Bede Park at 10am.
Alternate Sundays we offer a ride of about 30 miles at about 10mph, including a lunch stop at a pub or tea room, starting from Bede Park at 10:30am.
Please ensure you bring a spare inner tube on all rides as well as fully charged lights on evening rides.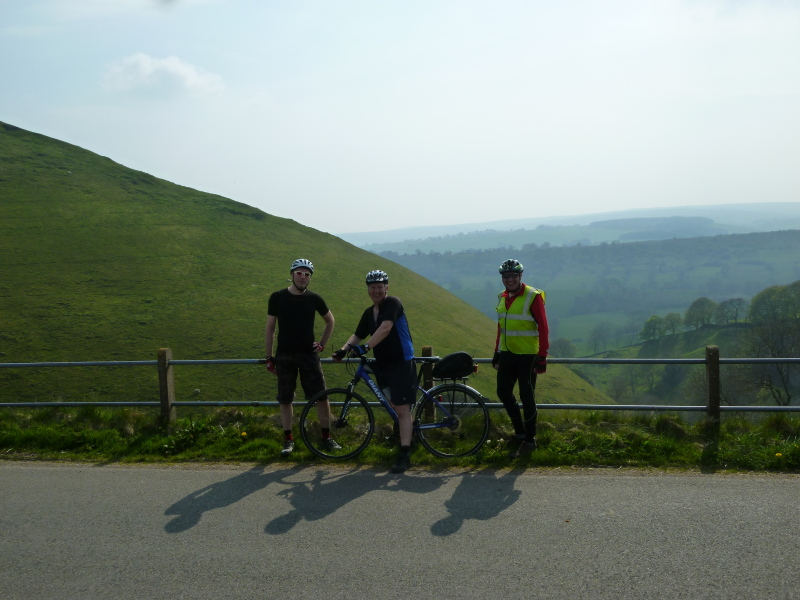 2016 05 Peak District/2016 05 07 Peak Dist 13
Forthcoming Events
10:00 Sat 30th Jul 2016
75 mile ride from Bede Park to Nottingham. Lunch at The Company Inn (Wetherspoons)
19:00 Wed 3rd Aug 2016
Local Ride from Bede Park.
10:00 Sat 6th Aug 2016
64 mile ride from Bede Park to Brixworth/Pitsford Water. Lunch stop at Pitsford Water
10:00 Sat 13th Aug 2016
55 mile ride from Bede Park. TBA
10:00 Sat 20th Aug 2016
55 mile ride from Bede Park. TBA
10:00 Sat 27th Aug 2016
55 mile ride from Bede Park. TBA
08:00 Fri 2nd Sep 2016
Tour at . Stay in southern Holland for 1 week. See email to members sent early January
10:00 Sun 18th Sep 2016
25 mile ride from Bede Park to TBA. Sunday ride then Spokes AGM at Wanlip Hall Further details when available